2009–08–05
August 05th, 2009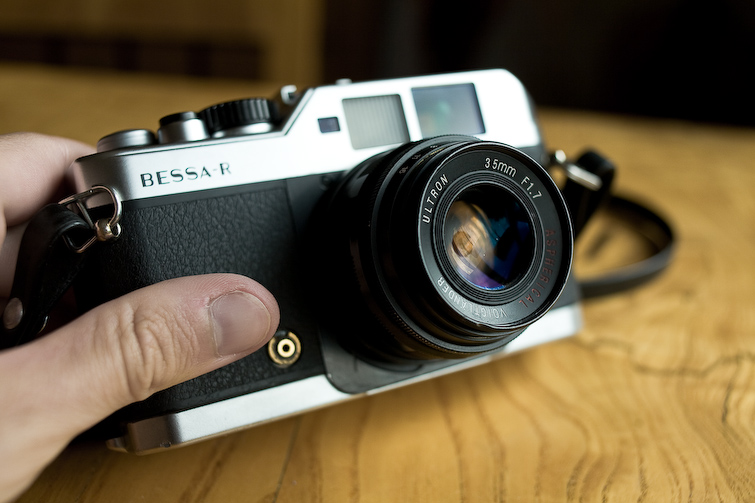 I'm going for a Bessa R3M, so I need money and as I won't need my R anymore then, I'm selling it.
The overall condition is used, it got its dents here and there but it's still working like on its first day.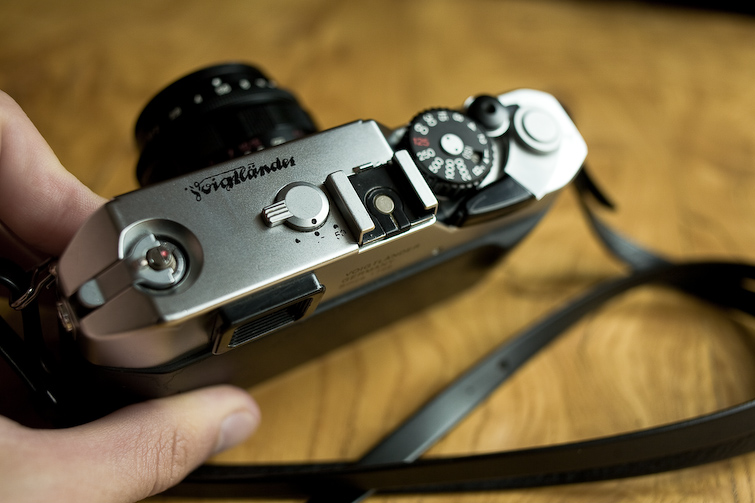 I had the rangefinder realigned about six months ago and it's still accurate at f/1.7.
And as I already said, you get a finder at the same level as the finder of a Leica M6 with this camera.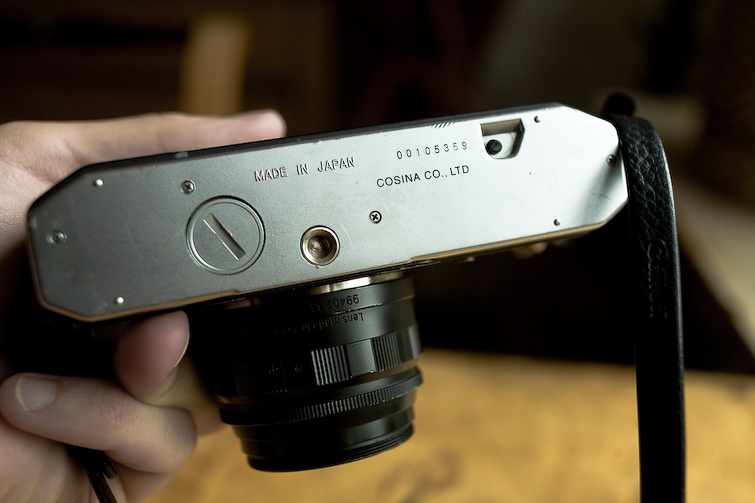 Maybe someone is interested in the serialnumber.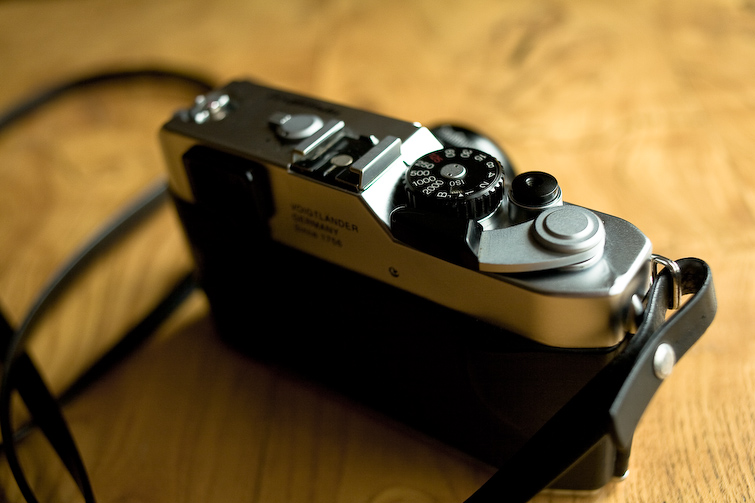 The Voigtländer Ultron 35/1.7 lense is included, maybe the best lense you can get for this camera. I still have the package and manual for the lense. The lenses are completely clean and free of any fog, haze or scratches. And you get the lense hood and cap as well (not shown on the pictures). Just take a strawl through the blog for example pictures.
Oh, as you can see on the first picture, I lost the switch for the selftimer. But who needs a damn selftimer?!
It's yours for € 350,-
More Information about the Bessa R and the Voigtländer Ultron 35/1.7